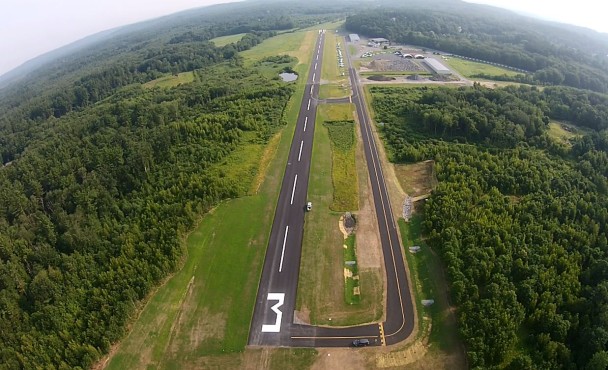 NOTAM
October 2017 "Best" Fuel Price – $4.39!!!
T-HANGAR UPDATE:
The steel for the new T-Hangar has been delivered.  The new T-Hangar will have nine (9) units with an anticipated completion date in October/November.
We currently have  a few units remaining to be reserved.  Those on the reservation list will receive separate, more detailed announcements as we move forward.  Contact Sheldon in OPS if you would like to learn how to make a reservation.
A word about

FUEL PRICES

:
Our pledge to you is to keep the lowest possible margin on our fuel and adjust our prices (either up or down) with each new delivery.   In celebration of our re-opening after the taxiway and ramp repaving project and Minute Man Air Fields 48th anniversary, all customers received the $3.99 price through out July 2017.  We appreciate each and every pilot that visited 6B6 in July and purchased some of 11,000 gallons of fuel sold during the month.  Fly somewhere this week.  You've earned it!!!
Catch the 'Minute Man Spirit' at one of our events this month.  No cure is known!
~~~~~~~~~~~~~~~~~~~~~~~~~~~~~~~~~~~~~~~~~~~~~~~~~~~~~~~~~~~~~~~~~~~~~~~~~~~~~~~~
Boosting the ECONOMY – Serving the COMMUNITY
Nurturing the ENVIRONMENT since 1969!
Fuel Price Latest Posts NOTAMMar 1st, 20160 comments
Latest Posts

Upcoming Events

There are no upcoming events.