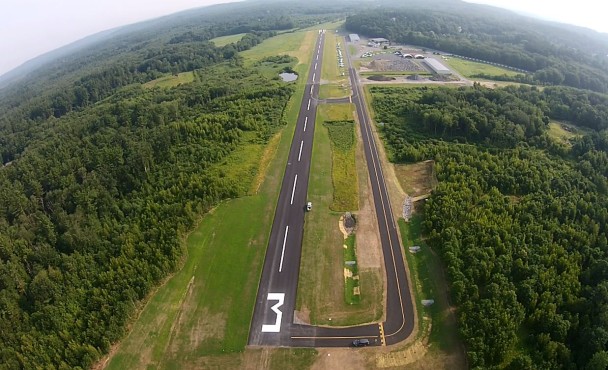 NOTAM
"Best" Fuel Price – $4.19!!!
T-HANGAR UPDATE:
We have hired a new engineering firm, Ducharme & Dillis of Bolton, MA to get our project moving.  They have promised to file the following permit applications by March 1st: T-Hangar Special Permit with the Stow Zoning Board of Appeals, Notice of Intent with the Stow Conservation Commission, and Erosion Control Special Permit and Earth Removal Permit with the Stow Planning Board.  Once filed and the hearing dates have been determined by the various permitting agencies, we will produce a time-line for the entire project.
Because of the high interest in new hangars at Minute Man, we have decided to construct two 10-unit buildings.  We currently have 12 units reserved.  Those on the list will receive separate, more detailed announcements as we move forward.  Contact Sheldon in OPS if you would like to learn how to make a reservation.
A word about

FUEL PRICES

:
Our pledge to you is to keep the lowest possible margin on our fuel and adjust our prices (either up or down) with each 8,000 gallon delivery.  The above price is the lowest in recent memory.  You will get this low price through March.  Fly somewhere this week.  You've earned it!!!
Catch the 'Minute Man Spirit' at one of our events this month.  No cure is known!
~~~~~~~~~~~~~~~~~~~~~~~~~~~~~~~~~~~~~~~~~~~~~~~~~~~~~~~~~~~~~~~~~~~~~~~~~~~~~~~~
Boosting the ECONOMY – Serving the COMMUNITY
Nurturing the ENVIRONMENT since 1969!
Fuel Price Latest Posts NOTAMMar 1st, 20160 comments
Latest Posts

Upcoming Events

There are no upcoming events.