"BEST" FUEL PRICE THIS MONTH $5.39!
——————————————————————————————————————-
Spring came early, then left us out in the snowy cold! Check out a 'cool' video of our snow blower in action on our FB page, then be sure to 'Like' us. On the bright side, our daffodils and tulips have re-emerged from the snow drifts; 'Mud Season' is behind us. RNWY 12/30 has firmed up and is now open for operations. Watch for birds checking out your cowlings (and other openings) for nest sites!
FOMA's 'LAMA' Contest, ('Landed at All Massachusetts Airports') rules and entry forms are ready for pick up in OPS. All successful contestants will receive a $50 gift certificate for dinner at Nancy's. Explore each airport, maks new friends, fill your 'flying stories' book chock full of new adventures!
Get ready to have some fun! www.EAA196.org will meet in the flight school classroom at 7pm on April 1st. All are welcome.
Real World Design Challenge is a national effort associated with high school STEM educational programs. Marlborough High School students will be receiving their 1st place award Tuesday morning April 2nd at Jet Aviation at BED. MassDOT's Steve Rawding will be visiting Minute Man later this month to explain how the program works and how local pilots can help. Watch for a date/time notice.
NANCY'S at the AIR FIELD – WILL BE OPEN ON PATRIOT'S DAY for your dinning pleasure. Visit www.nancysairfieldcafe.com for details on this month's schedule, specials and events. The Sherry & Whisky Tasting-Food Pairing event in March was well attended and enjoyed by all. Also, Nancy's 'wood fired, thin crust, pizza making oven' has arrived from CA as a kit. We will assemble it post haste followed by a week-long curing process. When it's ready, Nancy will be baking off 'tons' of pizza. She is looking for brave folks to 'taste' it while she perfects her new craft. Sign up now. Yum!
The 'Cruise In/Fly In' (CI/FI) Committee is making great progress towards the 12 week event starting June 6th. Sign up at OPS to show your plane, lead tours, or provide safety/security. This sure-to-be fun community outreach activity will make everyone a winner! Get involved today.
www.minutemanairfield.com will be refreshed 'any day now', thanks to volunteer Commissioner, Jim Baum and others. Watch for this new tool designed to tell the story of General Aviation and 6B6.
General Aviation Day at the Statehouse will be held on May 13th. Save the date, plan to join our Commissioners there and help promote what you love with our state legislators.
The Massachusetts Airport Management Association (MAMA) is organizing this event. FLY IN & SKI at www.sundayriver.com. for as long as it lasts. A great day trip or spend the night.
Our Full Moon Fly Out April 22th – 28th is great for introducing folks to GA. Consider inviting a fireman, policeman, selectman, reporter, state rep, or senator to go. You can spread the word about the benefits of GA while having a good time. Call OPS for our destination. Wheels up at 5:30.
——————————————————————————————————————————
Catch the 'Minute Man Spirit' at one of our events this month.  No cure is known!
——————————————————————————————————————————
Boosting the
ECONOMY

, Serving the

COMMUNITY

, and Nurturing the

ENVIRONMENT

since 1969!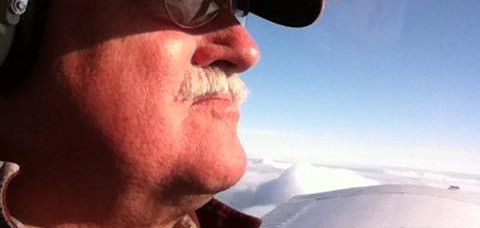 OUR "BEST" FUEL PRICE THIS MONTH $5.49!
'HANGAR TALK' hosted by FOMA and repeating on the first Saturday of the month at Nancy's, had a record turnout this month of over 20 supporters basking in the success of their 'Winter Kickoff Party'.
Nearly 100 guests at the party heard that the 'State of the Airport' is GOOD from owner/manager Don McPherson.
MDOT Aeronautics Executive Director Chris Willenborg reported that 6B6 had 'FLUNKED' the just completed the statewide Pavement Condition Survey.  We now have the third worst pavement in the state, which gives us a high priority for repair aid.
Kate Hogan, our state Representative, pledged continued support for 6B6, extolling its virtues as an economic engine in the region.  She also reported that she has filed legislation to help preserve privately owned – public use airports across the Commonwealth.  Thank you Kate.
Karin Gaffney and Laura Spear, Nashoba Rotary Club President and 'Cruise In/Fly In' Committee Chairman respectively, were introduced and explained about the club and next summer's event.
Dave Noble and Bob Bickford bestowed achievement awards to their customers that earned new ratings last year – it was a big group!
Hector Constantzos and Andy Goldstein, EAA Chapter 196 leadership, announced Young Eagles Flight achievements.  This included the chapter's all-time leader, Nels Anderson with over 500 children flown!  Way to go Nels (and the chapter support team).
Thank you to our Stow (Jim Salvie & Tom Ryan) and Boxborough (Bob Stemple) Selectmen for showing their support – we hope you had a good time and made new friends.
We welcomed newly based Aircraft Owners and Pilots and thanked our volunteer Commissioners for their dedication to fostering a healthy airport community.
FOMA's Greg Sheets introduced this year's flying contest, 'LAMA'.  It is short for Landed at All Massachusetts Airports.  All successful contestants will receive a $50 gift certificate for dinner at Nancy's as well as filling their flying story book chock full with new adventures!  Pick up contest rules and entry form in OPS and get ready to have some fun.
Fun door prizes were given out and Don thanked his wife Nancy for providing the yummy food and for letting him play in his 'sand box' every day for all their 36 years together!
FLY IN & SKI – Pilots have been asking us where to fly-in and ski most conveniently.  Our good friend Fred Moses provided this useful input:  "There are many wonderful New England ski resorts, but only Sunday River has the airport proximity and ground transportation that makes for an easy day trip. The Bethel airport is nicely equipped for transients, and there is a free shuttle within an easy walk. See bus schedule at: www.sundayriver.com/EventsActivities/WinterActivities/pdf/2012-2013%20MTNX%20Schedule.pdf ) Local cab service is another option. For more resort info, go to www.sundayriver.com.  In my (his) C-182 the flight is just over an hour each way."  Thanks Fred!
 NEW ENGLAND WX – AN HISTORICAL PERSPECTIVE  Stow is Don's home and he cherishes living there, partly because of the friends he has made that respect local history.  When he saw the Stow Historical Society's latest news letter (attached), he thought to share it with his pilot friends.  He is going and hopes to see you there.  Make new friends in our 'host' community, enjoy a fascinating presentation, and have some fun at the same time!
——————————————————————————————————————————
Catch the 'Minute Man Spirit' at one of our events this month.  No cure is known!
——————————————————————————————————————————
Boosting the
ECONOMY

, Serving the

COMMUNITY

, and Nurturing the

ENVIRONMENT

since 1969!
THIS MONTH'S "BEST" 100LL FUEL PRICE $4.99!
——————————————————————————————————————-
Saturday, Jan 5th from 8:30 to 10am
'HANGAR TALK' hosted by FOMA repeats on the first Saturday of the month at Nancy's.  Planning will continue for the their Winter Kickoff Party in the South Hangar on January 24th, the 'FOMA Club House' and next summer's 'Fly-In / Drive-In' events.
EVERYONE is invited to our 2013 'Kick Off' Winter Party!
(Airport Customers, Tenants & Staff, Pilots, Aspiring Pilots, Café Patrons, Farmers, Friends & Neighbors)
Hosted by the 'Friends Of Minute Man Air Field' – FOMA
HEAR:      About the 'State of the Airport' from Don McPherson
From Invited Guests
                              
LEARN:    About next summer's Thursday Nights' 'Cruise In / Fly In' events!
About FOMA's exciting 2013 fly-out 'Contests'!
MEET:      Members of the Nashoba Rotary Club 'Cruise In/Fly In' Committee.
Your Volunteer Airport Commissioners,
FOMA Leadership Team,
EAA Chapter 196 Leadership Team,
And Welcome this past year's newly based Aircraft Owners and Pilots.
INVITED GUESTS: Jamie Eldridge, Kate Hogan, Jen Benson, Chris Willenborg,
Stow and Boxborough Selectmen
Thursday, January 24th, 2012 at 7pm. South Hangar East – enter @ Magenta
Door Prizes – Raffles – Refreshments – Cash Bar
Thursday January 24th
EAA Chapter 196 will merge its January meeting with the FOMA Kickoff Party!
Catch the 'Minute Man Spirit' at our party this month.  No cure is known!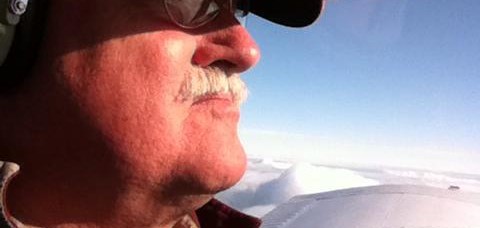 This Month's Best 100LL Fuel Price – $5.39
We are thankful for our many varied tenants: aircraft services, commercial services, food services, office, and agriculture.
We are thankful for the Stow and Boxborough emergency services, the MassDOT-Aeronautics Division, State Senator Jamie Eldridge, State Rep Kate Hogan, neighboring state legislators and town officials who recognize our value and support the aviation infrastructure in the Commonwealth.
We are thankful for our based aircraft users and our thousands of transient users, without whom we would not exist. We are thankful for our friends, neighbors, supporters, Airport Commissioners, Angel Flight, EAA Chapter 196, 'Friends of Minute Man Airfield', the Nashoba Rotary and our employees.
Collectively, this affiliation of individuals fulfill our mission noted at the bottom of this page. Thank you ALL for making Minute Man the remarkable community it has become, Don McPherson, Owner/Manager 6B6.