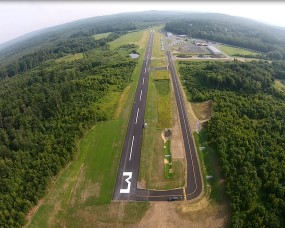 ACTIVE NOTAM  

NOTAM
October 2017 "Best" Fuel Price – $4.39!!!
T-HANGAR UPDATE:
The steel for the new T-Hangar has been delivered.  The new T-Hangar will have nine (9) units with an anticipated completion date in December.
We currently have  a few units remaining to be reserved.  Those on the reservation list will receive separate, more detailed announcements as we move forward.  Contact Sheldon in OPS if you would like to learn how to make a reservation.
OPERATION OFFICE
In addition to our always low fuel prices,
we offer 24 hour access to our fueling system.
For details and to sign up call OPS at 978-897-3933.
Catch the 'Minute Man Spirit' at one of our events this month.  No cure is known!
~~~~~~~~~~~~~~~~~~~~~~~~~~~~~~~~~~~~~~~~~~~~~~~~~~~~~~~~~~~~~~~~~~~~~~~~~~~~~~~~
Boosting the ECONOMY – Serving the COMMUNITY
Nurturing the ENVIRONMENT since 1969!
Fuel Price Latest Posts NOTAMNov 1st, 20170 comments
Don's Blog

The airport is owned and operated by Don McPherson. In addition to Don's expertise obtained through over 40 year of running the airport, our operations are overseen by a board of Airport Commissioners. We have a strong team of local business, government, and aviation professionals who voluntarily serve as our Commissioners, helping us to achieve our vision of Boosting the Economy, Serving the Community, and Nurturing the Environment.

Latest Posts

Upcoming Events

There are no upcoming events.