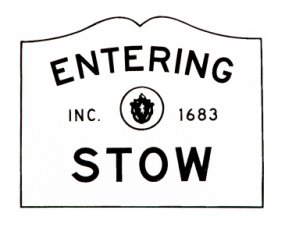 Runway '3/21' – Repaving Project – Phase II – In Permitting Stage
Three local permits are needed before this important public safety project can move forward: Conservation Commission – Order of Conditions, Planning Board – Erosion Control Special and Board of Selectmen – Earth Removal. A triple round of public hearings is scheduled. Your participation can help get us over the goal line. You do not have to be a Stow resident to be heard.
Board of Selectmen at 7:10pm on December 9th,
Cons Com at 8:45pm on December 16th,
Planning Board at 7:30pm on December 17th.
 Above hearings will be held in the Stow Town Building, 380 Great Road, Stow. Come early to get a front row seat and help us move this public process forward. RSVP to OPS Office
FOMA monthly 'hangar talk' set for Saturday 12/6 at 8:30am in Nancy's – join us!
Nancy's at the Air Field will be closed for their Christmas and New Year's break from Monday 12/22 through Thursday 1/1. Discover her 'Winter Celebration Dinner' offerings on her always up-to-date web site, www.nancysairfieldcafe.com .
The OPS Office will be open during most of the café break, except OPS will be closed from Noon Wednesday through Noon Friday of Christmas week.
WARNING!!!
Friends of Minute Man Air Field (FOMA) will hold their annual
Mid-Wintah Kick-Off Party at 7pm in the South Hangar Jan 22, 2015
MARK YOUR CALENDARS NOW AND BE READY FOR SOME FUN!!!
Office, Hangar & Tiedowns available.
Catch the 'Minute Man Spirit' at one of our events this month. No cure is known!
~~~~~~~~~~~~~~~~~~
Boosting the ECONOMY – Serving the COMMUNITY
Nurturing the ENVIRONMENT since 1969!
Fuel Price Latest Posts NOTAMDec 5th, 20140 comments
Don's Blog

The airport is owned and operated by Don McPherson. In addition to Don's expertise obtained through over 40 year of running the airport, our operations are overseen by a board of Airport Commissioners. We have a strong team of local business, government, and aviation professionals who voluntarily serve as our Commissioners, helping us to achieve our vision of Boosting the Economy, Serving the Community, and Nurturing the Environment.