Click to Print Our Fuel Discount Coupon »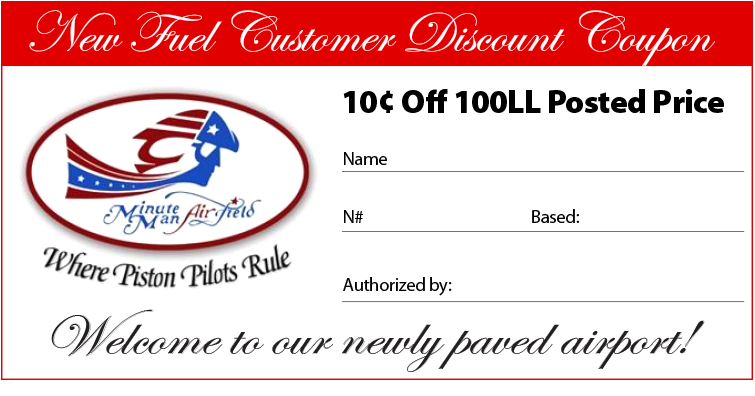 Click to Print Our Tie-Down Discount Coupon »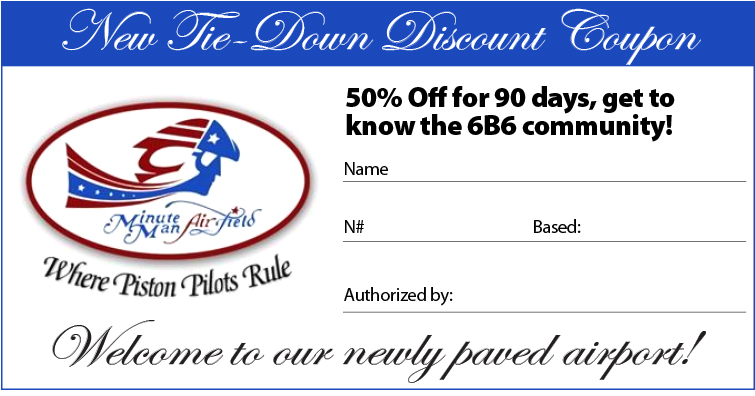 Click to Print Nancy's Airfield Cafe Coupon »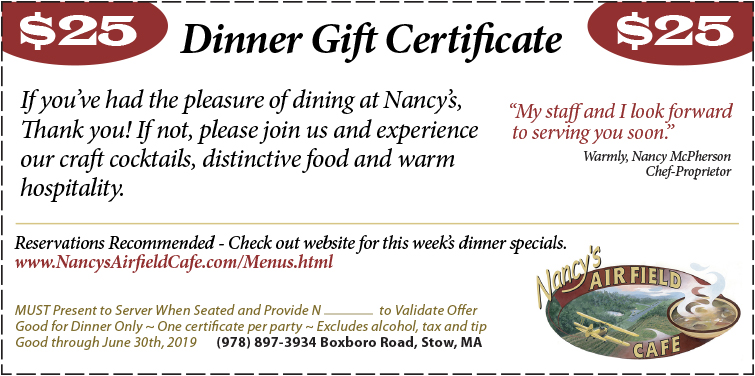 Please note:
• Coupons and Gift Certificates must be used by June 30th 2019.
• Limit of one coupon for each item per tail number.
• Coupons can be combined, for instance, fly in and get fuel and stay for dinner.
Please present your post card when you visit OPS for fuel or at the Café for dinner. Our Operations staff or the Café hostess will give you your coupons. No need to print them out and carry them around!
"Come experience the Minute Man Spirit – we look forward to meeting you." Signed, Don, Sheldon, Cassie, Karen and John
Come experience our Minute Man Spirit. We look forward to meeting you.
Warmly,
Don, Sheldon, Cassie, Karen and John