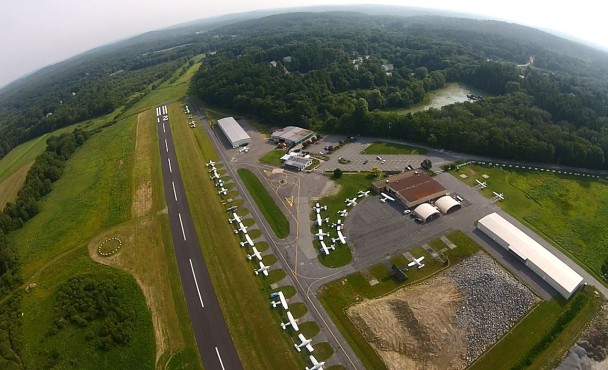 August 2015 "Best" Fuel Price

–

$4.69!!!
---
You'll LOVE landing on '3/21' now!!!
It's newly paved and guaranteed to put a smile on your face!
Fly in soon.
Stow Aviation Services is now hiring OPS Office staff
We are looking for part time, 'aviation savvy', service oriented folks to continue our famous welcoming ways.  You'll add your voice to UNICOM, help park planes coming to the Café and sell AVGAS to our thrifty visitors.  If you like being around planes and talking to 'plane people', you'll love this opportunity. For details and to apply, please contact Don at
[email protected]
.
Nancy's at the Air Field
Nancy's has been voted 'Best Breakfast' in the entire country served at an airport restaurant by the subscribers to John Pruner's 'Hundred Dollar Hamburger' newsletter.  Congratulations to Nancy and her 'Gang'. You all deserve this spectacular recognition!
~~~
Nancy's is now serving 'pizza on the terrace' Friday and Saturday afternoons.
Yummy and relaxing – drop in for a while – stay as long as you like…
OPERATIONS OFFICE
In addition to our always low fuel prices,
we offer 24 hour access to our fueling system.
For details and to sign up, E-Mail or call OPS at 978-897-3933.
T-Hangar Update
Our next (third one) 10-unit T-Hangar now has six firm reservations.
We have begun the design phase (August).
We anticipate beginning construction this fall.
We anticipate occupancy before year-end.
DMcPherson@minutemanairfield.com for an information/reservation flyer NOW!!!
---
Catch the 'Minute Man Spirit' at one of our events this month. No cure is known!
---
Boosting the ECONOMY
                           Serving the COMMUNITY
                                                    Nurturing the ENVIRONMENT since 1969!
Fuel Price Latest Posts NOTAMAug 21st, 20150 comments