We hope you had a chance to attend our 2014 kick off party on January 23rd. It was a great success with over 50 attendees and some wonderful speakers. We were thrilled with the turnout and public support for our initiatives in support of the Economy, Community, and Environment. In case you couldn't make it, here's an overview of all that happened.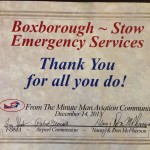 Don McPherson, airport owner, gave us on update on the state of the airfield. Don reported that things are going well for the airfield highlighting numerous memorable events during 2013 including; Wings & Wheels, Neighborhood Ice Cream Socials, The Real World Design Challenge, Nashoba Career Day, Emergency Services Appreciation Day, Central Mass Mosquito Control missions, the Skylight Astronomical Society's "WatchNights". Don also reported that the airfield successfully refinanced with Avidia Bank, providing needed resources to pursue important initiatives over the next year.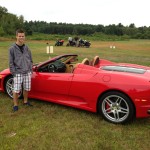 Laura Spear, President Rotary Club of Nashoba Valley and Wings & Wheels Committee Chairman reported on the Wings & Wheels events at the airfield over the summer. There were 9 events from June 6 through September 5. At one of those events, we had over 100 cars and seven planes!  We collected over over $15,000 – netting about $12,000 for the season, shared across three local Rotary Clubs: Nashoba Valley (serves Stow, Bolton, and Lancaster), Maynard, and Acton-Boxborough. We did not charge anyone to attend; we only collected donations. The Rotary Club of Nashoba Valley used these funds for community service projects, both local and around the world:
Provided Epipen expenses for a family in Stow – to meet their insurance deductible
Supported the Raise the Roof campaign in Bolton to replace a bad roof for a senior citizen couple
Dictionaries for all third-graders in Lancaster
Sponsoring 2 students to attend a Rotary-sponsored leadership workshop
Contributions towards a Rotary district grant to provide pro-Bono legal services for local victims of domestic violence, in partnership with the Domestic Violence Services Network
Clean water filtration project for people in the Philippines affected by the typhoon Haiyan
A mobile dental clinic to serve children and families in the Dominican Republic – part of a Rotary global grant that raised $50,600 in total for the project
Two smaller projects in the Dominican Republic: a pregnancy prevention program and a health program – these programs in the DR also will serve members of the Haitian community who live or work in the DR
Stop Hunger Now meal packaging event to package 10,000 meals – we are funding the cost of the food with a call to community volunteers to help package the meals.
Nashoba Valley Rotary's goal is to sponsor another fun and successful event this summer so that we can continue and expand upon all of this good work.
Laura thanked the pilots and airfield businesses, local car clubs and automobile lovers, local Rotary clubs, and local residents for making Wings and Wheels 2013 such a successful community event!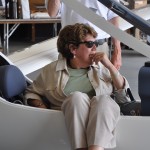 Kate Hogan, Massachusetts State Representative provided an aviation legislation overview, highlighting the plan to level the playing field for public use airport co-payment.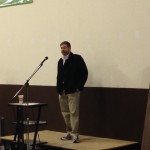 Sean Collins is our AOPA Northeast Regional Rep and he provided an overview of AOPA initiatives at the national and local levels including the fact that AOPA is purchasing a used Cirrus for him to cover his territory from VA to ME. Thanks for all your support, Sean and AOPA!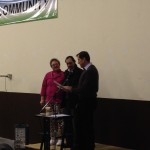 Greg Sheets and Nancy McPherson presented the LAMA (Landed at all Massachusetts Airports) Award to Steve Budd. Steve flew his trusty Cessna 150 to each and every (except Logan) Massachusetts airport during 2013. He won a $50.00 gift certificate to Nancy's at the Airfield. Congratulations, Steve!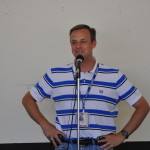 Chris Willenborg, Director MassDOT – Aeronautics Division talked about various initiatives that the state completed during 2013 including the very successful runway markings project. Chris' big news was that we are proceeding with the much-needed repairs for the north 2/3rds of runway 3/21 with work to be completed by June 30, 2014! Hooray!