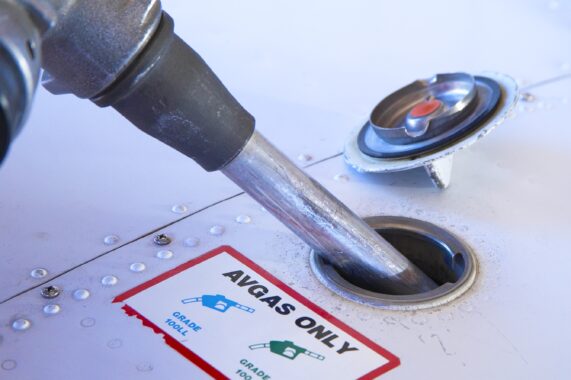 BEST FUEL PRICE
$3.69!
Our 100LL prices are adjusted with each shipment, giving you the lowest price in New England! This is just one way we support the General Aviation community in the region!
FUEL PRICES as of JULY 1ST
Credit Card: per gallon – $4.09
Cash or check: 10 cents off – $3.99
$500 Prepayment: 20 cents off – $3.89
$2,500 Prepayment: 30 cents off – $3.79
$5,000 Prepayment: 40 cents off – $3.79
Pump your own 24/7 with a prepaid account or between 9 & 4 daily for credit card, cash or check sales.
We strictly follow CDC guidelines to keep everyone safe.
______________________________________________________________________________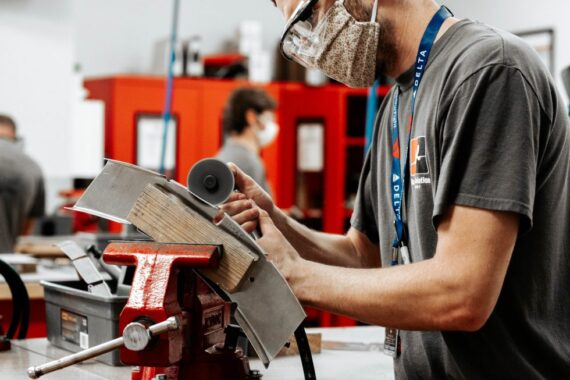 Once Around the Pattern…
June saw National Aviation Academy, our resident aviation maintenance training school, welcome back their students with ample social distancing measures in place. They're now utilizing both the South and the North hangars for their classes so you may see them more often than in the past. We couldn't be happier to have the students, noticeable in their red and black shirts, back on campus and we hope you'll say "Hi" when you bump into them on the ramp.
Spring tree and brush clearing has made way for summer mowing and gardening and we're loving how lush and beautiful the property is looking. A big thank you goes to Steve, Jared, & Ethan for all their hard work over the last 4 months! We'd also like to give a shout out to John Kinney, our UFO-CFII weekend fuel ramp manager who has taken it upon himself to keep our runway lights (that require non-stop maintenance) in perfect working order! Thank you, John.
Due to the pandemic, fuel sales were down 50% in March and April, but have seriously bounced back since then. We had all-time record sales in May, while June was our second busiest month ever! Pilots clearly love our low prices and friendly service and we love them, too!
Meanwhile, 'Fly Away Snacks', available through our Ops office, have been well received while the Café has been closed due to Covid-19.
In appreciation of your loyal and ongoing support, we're hosting a little Thank you / Birthday Party on Saturday, July 25th (rain date Sunday, 6/26) outdoors from 12-3pm. We hope you'll join us, with plenty of space for social distancing, and enjoy live music, birthday cake, ice cream and and even a ribbon cutting! Drop in anytime, hang out, listen to some music and stick around until 1:00 when we cut the ribbon and cake. The Café will be open for takeout lunch between 9-2 if you want a 'Nancy's Fix' or a cold beverage.
______________________________________________________________________________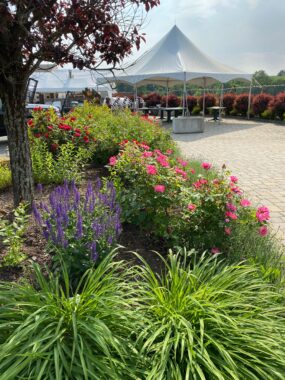 Nancy's Air Field Café, Currently Closed for Vacation,
Re-Opens on July 10th!
On Friday, July 10th the Café will reopen for pre-order and pickup dinner, which can also be enjoyed outside under one of our tents. To view the menu, review the ordering instructions and place your order, go to www.nancysairfieldcafe.com.
Saturday and Sunday, July 11th & 12th and weekends thereafter, the Café will be open 9-2 for Nancy's famous brunch/lunch. Fly in any weekend, order at the new take-out window and enjoy your lunch under one of Nancy's many tents!
The menu will include Café fan favorites including Nancy's "Not Your Average Hundred Dollar Hamburger," Pilot Grove Farm lamb burger, quiches, Belgian fries, salads and wraps. There are also a variety of snacks, cold drinks and of course, decadent desserts.

One day, hopefully in the not-too-distant future, you will be able to enjoy Nancy's in the way you remember best, by dining inside. Stay tuned for news of this exciting return to 'normalcy!'
____________________________________________________________________________
Boosting the ECONOMY – Serving the COMMUNITY – Nurturing the ENVIRONMENT SINCE 1969!
Community Fuel Price News NOTAMDec 16th, 20200 comments