Our best fuel price with deep "Corona" discounts!!!
$3.29
We adjust our fuel prices with each shipment to keep them as low as possible.
This is one way we support general aviation in New England!!
STANDARD PRICING
Credit Card: Posted price (currently $3.69)
Cash or check: 10 cents off
$500 Pre-Payment: 20 cents off
NEW 'CORONOA' DEEP DISCOUNTS
$2,500 Pre-Payment:      30 cents off
$5,000 Pre-Payment:  40 cents off

We continue to strictly adhere to CDC and physical separation guidelines!
You can pump your own 100LL 24/7 with a
pre-paid account or between 9 & 4 daily for
credit card or check sales.
______________________________________________________________________________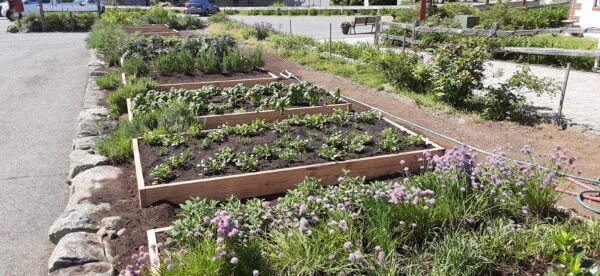 NANCY'S AIR FIELD CAFE
We've received many questions about if and when Nancy's will be open for fly-in meals. The answer is most definitely YES! A lot of work has been going on behind the scenes to make this happen and you'll see the results in early July. To whet your appetite, this weekend we will begin offering light snacks and drinks through the operations office so you can pick up a bite when you fuel up.
To gear up for the new takeout business, the kitchen garden has been planted and this week we'll be installing takeout windows on the front of the building. Carpentry and painting, along with erecting tents and setting up outdoor seating, are next on the list. Inside, Nancy is developing the menu and building a point-of-sale system to support her new system of operation.
July is the Air Field's 51st anniversary! Like us on Facebook to keep tabs on the celebration we have planned for our birthday and opening of Nancy's takeout business.

The Café is open on Friday and Saturday night for pre-order and pickup dinner. To place your order, go to www.nancysairfieldcafe.com for this week's menu selections and ordering instructions.
______________________________________________________________________________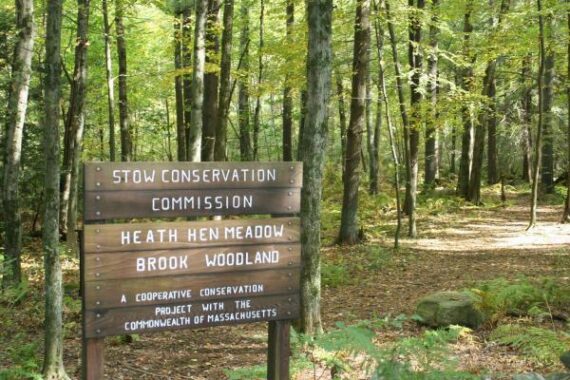 Take a Hike!
Did you know that Minute Man Air Field is adjacent to the town of Stow's conservation lands? Take a short walk down our driveway to the entrance of the Flag Hill Conservation area, with miles of beautiful trails to explore. Fly in and ask for a map with directions to the trailhead or if you're interested in one of the many other conservation trails nearby, we'd be happy to give you a lift there.
Stow is also home to three excellent golf courses: Stow Acres Country Club, Butternut Farm Golf Club and Wedgewood Pines Country Club. Make your golf reservation and then call us to arrange a ride to the course after you land at 6B6!
If you're headed into Boston, we offer free drop off/pick up at South Acton MBTA train station during office hours. We're camping-friendly so you can also stay at the airport overnight.
Call the ops office at 978-897-3933 to make advance arrangements for camping or any ride you may need in the area.
____________________________________________________________________________
Boosting the ECONOMY – Serving the COMMUNITY – Nurturing the ENVIRONMENT SINCE 1969!
Community Fuel Price News NOTAMJun 4th, 20200 comments