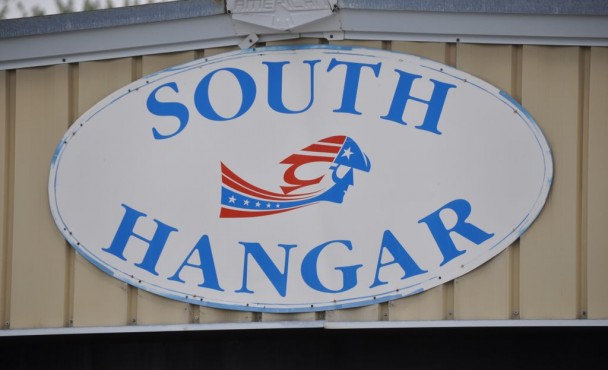 "BEST" FUEL PRICE as of 3/1/14 – $5.09*
——————————————————–
YOU CAN TELL SPRING IS HERE because our daffodils and tulips are pushing up and the birds are already checking out your cowlings (and other openings) for nest sites!  Along with the warmer days comes our short 'Mud Season'.  Watch for NOTAMs and notices on our access keypads restricting ramp access and possibly closing RWY 12/30 for brief periods.  Check out the 'New and Improved' grounding reels at the pump island area for your safety installed by 6B6 Chief of Operations, Trevor Hennessey.  Plus Daylight Savings returns Sunday, March 9th along with flying after work – hooray!
'HANGAR TALK' is set for Saturday 3/1 at 8:30 am at Nancy's Café. Join aviation enthusiasts, pilots, future pilots and airport supporters on the 1st Saturday of the month to learn about GA, share your flying experiences and plan future events. Hosted by Friends of Minuteman Airfield – check their website for their latest news!

TINKER, TAYLOR, BUILDER, PILOT is a new group that has 'formed up' at Minute Man.  They meet on the 3rd Saturday (3/15) of each month at Nancy's at 11 for brunch, socializing and resource sharing.  If you're a builder, tinkerer or just change your own oil, stop by to meet others of like mind!
NANCY'S at the Air Field  will celebrate the Irish March 14, 15 & 16.
The 'IMC CLUB'  MEETS on the third Tuesdays (3/18) in the Magenta Flight Training classroom at 7 pm.  Their monthly meetings help develop safety and proficiency in their members by using real world 'Scenario Based Learning'.  All are welcome to this free event, regardless of your rating.
March's Full Moon Fly Out Set for Friday 3/14 – Tuesday 3/ 18.  The '121 Restaurant' at the Waterbury-Oxford Airport in CT will be our destination.  The food is great and it couldn't be more convenient.  Turn off at 'G', taxi straight ahead, park right in front of the restaurant and hop inside.  Join us this month and make it your 'Go To' spot!  Watch for a notice on which day to go or call OPS at 978-897-3933.  Please send us your favorite breakfast, lunch or dinner destinations so that we can add them to our 'Fly-Out Directory' located in OPS.
'IFR ALTERNATE': If the WX is less than CAVU for our 'Full Moon Fly Out', we will meet at Carbone's Italian Restaurant in Hopkinton at 7pm, Saturday 3/15.  When you arrive, owner Pete Carbone (A-36 based at 6B6) will take good care of you.  Go-No/Go info will be on 978-897-3933.
X-C SKIING AT MINUTEMAN – While the snow holds on, pilots (Security Badge required) and their guests are welcome to ski on our groomed trails for free anytime we are open.  Come and enjoy the vast open spaces conserved by the airport. Please check in at the OPS Office before going out.   All are welcome!
Owner/Manager Don McPherson's annual Birthday Bonfire Bash is set for Sunday 3/2 at 4pm.  Don provides a fire, a long stick & a small cake (he's Scottish after all).  Guests bring their own meat, rolls, beverage and jovial spirit (musical instruments encouraged). All are welcome. RSVP so Don knows how many 'sticks' to provide.  No gifts please (unless you insist on bringing a single malt!).
EAA CHAPTER 196 meets on the last Monday of the month at 7pm in the Magenta/Noble classroom.  All are welcome to attend.  Yet another assurance of spring's arrival:  Chapter 196 will resume Young Eagle Flight Rallies (free flights for children aged 8 – 17) on April 12th from 9 to noon.  Hooray!!!
ROTARY CLUB OF NASHOBA VALLEY meets at Nancy's on the 2nd and 4th Thursdays at 5:45 pm.  All are welcome to drop in and check them out.
 
Catch the 'Minute Man Spirit' at one of our events this month.  No cure is known!
Boosting the ECONOMY
Serving the COMMUNITY
Nurturing the ENVIRONMENT since 1969!
NOTAMFeb 27th, 20140 comments