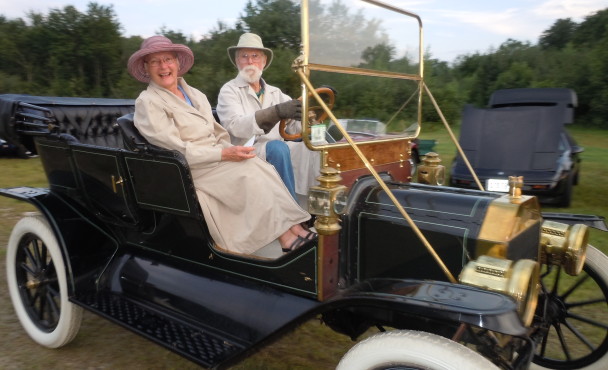 "BEST" FUEL PRICE as of 5/1/14 – $5.29*
RUNWAY 3/21 REPAIR PROJECT NEARING CONSTRUCTION PHASE!
The Stow Conservation Commission issued the permit for our State supported runway repaving project on 4/15. A contractor has been chosen from the seven who bid for the job. We expect to be paving (closed for a week or two) in early June.  Watch for updates in our June 'NOTAM'.
NANCY'S at the AIR FIELD is accepting reservations for Mother's Day and will be OPEN on Memorial Day for all her hungry guests, but especially her pilot diners!  Touch down soon.
TINKER, TAYLOR, BUILDER, PILOT group meets on the 3rd Saturday (5/17) of each month at Nancy's at 11 am for brunch, socializing and resource sharing. In April they organized a trip to Maynard to help a Sonex builder move his plane out of his basement into his garage. Next move will be to a hangar for assembly. Way to go! If you're a builder, tinkerer or just change your own oil, stop by to meet others of like mind!
The 'IMC CLUB'  MEETS on the third Tuesdays (5/20) in the Magenta Flight Training classroom at 7 pm. Their monthly meetings help develop safety and proficiency in their members by using real world 'Scenario Based Learning'. All are welcome to this free event, regardless of your rating.
May's Full Moon Fly Out Set for Thursday, May 15th is planned for  the '121 Restaurant' at the Waterbury-Oxford Airport in CT. The food is great and it couldn't be more convenient. A 'Go, No-Go' message will be on OPS at 978-897-3933. Check out the new restaurant at KCEF, which reportedly opened on 5/5 and let us know how it is (http://pappsbarandgrill.com). If it's a winner, we'll add it to our 'Fly-Out Directory'.
EAA CHAPTER 196 meets on the last Monday of the month at 7 pm in the Magenta/Noble classroom. Young Eagles Rallies (free flights for children) take off on the second Saturday, WX permitting. All are welcome!
ROTARY CLUB OF NASHOBA VALLEY meets in Nancy's on the 2nd and 4th Thursdays at 5:45 pm. All are welcome to club meetings.
WINGS & WHEELS – Cruise-In / Fly-In to begin June 5th. Come join in the fun!!!.
Sign up to receive our 'NOTAM' on-line at www.minutemanairfield.com
 
Office, Hangar & Tie downs available, but will go fast when runway is repaved.
~~~
Catch the 'Minute Man Spirit' at one of our events this month.
No cure is known!
Boosting the
ECONOMY
Serving the
COMMUNITY
Nurturing the ENVIRONMENT

since 1969!
Fuel Price NOTAMMay 10th, 20140 comments