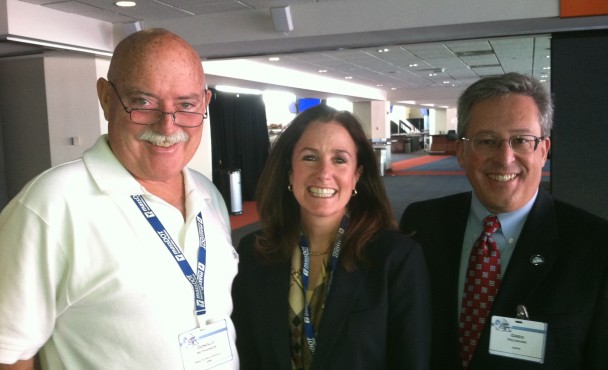 "BEST" FUEL PRICE as of 11/1/13 – $4.99*
KATE HOGAN'S 'OLD FASHIONED COUNTRY PIE FUNDRAISER' – Sunday November 3rd FROM 4pm to 6 pm at Nancy's at the Air Field
Kate is a strong supporter of our aviation community, not only here in Stow, but statewide as well.  She has frequently demonstrated her support at airport functions such as our 'Wings and Wheels' events last summer and her regular appearances at our January 'Kick-Off Parties'.  Perhaps most importantly, she has supported aviation legislation in the halls of the Statehouse, before committees and on the House of Representatives floor with her votes.  Please take this opportunity to come by, meet her (if you haven't already) and thank her in person for her support of General Aviation in Massachusetts and right here at Minute Man Air Field.
NANCY'S PIZZA OVEN is now housed in its new tent just outside the Café kitchen door.  Yummy pizza is now available on Fridays and Saturdays. 'Like' her on Facebook or visit her website for menus, hours, special events and more.  Think of Nancy's for your upcoming holiday parties.
FOMA's 'Hangar Talk' is set for Saturday 11/2 at 8:30 am at Nancy's Café. Join aviation enthusiasts, future/current pilots and airport supporters on the 1st Saturday of every month, to learn about GA and share your flying experiences over a free cup of coffee.  The conversation will be focused with the return of 'The Challenge Question of the Day'!  So, brush up on your knowledge of all things aviation and join the fun.  Sign up on their website, for FOMA news!
EAA Chapter 196  will host their last scheduled Young Eagles Flight Rally (FREE RIDES for children) from 9am 'til noon on Saturday, November 9th.  Their normal 'last Monday of the month' meeting will move to coincide with their annual Holiday Dinner Party on Friday, December 6th at Nancy's Café.  Contact Chapter President Hector Constantzos if you would like to join them for this festive occasion.
'REAL WORLD DESIGN CHALLENGE' OPEN HOUSE for Nashoba Regional High School students will be held Saturday, 11/9, at 10am in the OPS Office.  School administration and local pilot-mentors are teaming up to bring this nationally organized program to Nashoba students.  Learn more about the RWDC at their website.  Direct any questions to Don McPherson.
The 'IMC CLUB' KICKOFF MEETING was so well attended it had to be moved from the Magenta Flight Training classroom to the South Hangar East!   The Stow Chapter of the nationally operating IMC Club will be providing organized "hangar flying" focused on building proficiency in instrument flying.  Monthly meetings will develop safety and proficiency in its members by using real world 'Scenario Based Learning' to engage members and allow them to share and build their experience. The November meeting will be on the 19th at 7pm in the Magenta Flight Training classroom.
THE FOMA 'LAMA' Contest's ('Landed at All Massachusetts Airports') first 'Contender' has turned in his 'Log Sheet'.  He had a rewarding time and will share some of his most memorable ones with us at our annual 'Kick-Off Party' in January.  Pick up rules and entry forms in OPS and at Magenta – don't be left out.  All successful contestants will receive a $50 gift certificate for dinner at Nancy's.  Explore all Massachusetts' airports and fill your 'flying stories' book with new adventures!  Take a friend along and have some fun!
Social Flight, the brainchild of our 6B6 based Bonanza owner, Jeff Simon, is our newest event posting site as we venture further into 'social media'.  I urge you to visit the site and sign up for the 7-Day Event Planner via email.  It's easy to use (I did it w/o coaching!) and it's FREE!
November's Full Moon Fly Out Set for the 14th  – 20th.  Pick the WX that meets your personal flight requirements and then schedule a flight to introduce some folks to GA.  Consider inviting a fireman, policeman, selectman, reporter, state rep, or senator to go with you.  Spread the word about the benefits of GA while having a good time.  Call OPS to give or get destination information.
MASSACHUSETTS AIRPORT MANAGEMENT ASSOCIATION (MAMA) celebrated their 40th anniversary last month and conducted their annual conference at Gillette Stadium in late September. Minute Man's owner/manager, Don McPherson, had the distinct pleasure of introducing Lisa Piccione, NBAA's Senior Vice President of Government Affairs and Greg Pecoraro, AOPA's Vice President of Airports and State Advocacy to the assembled conference attendees. The picture on this Blog is from that event.
NANCY'S WILL BE CLOSED FOR THANKSGIVING from 11/25 through12/3 so that her wonderful staff can spend this special time with their families.
Looking Ahead:
'BOXBOROUGH-STOW EMERGENCY SERVICES APPRCIATION DAY' is being planned for Saturday, December 14th from 10am to 2pm.  During this period of thanksgiving, our pilot community, including Friends of Minuteman Airfield (FOMA), EAA Chapter 196 and the airport owner, has found a way to say "Thank you" to our local emergency personnel.  Festivities will include a 'cake cutting' ceremony and free airplane rides.  Mark your calendar now so you don't miss out on this event.
MAKE YOUR RESERVATIONS NOW FOR NANCY'S SOLSTICE DINNER on December 20th & 21st.  This annual event is her way of celebrating the 'return of the sun' with great food and friends!
ONCE AROUND THE PATTERN:
Airfield Apiary Honey is selling out quickly at Nancy's;
order Cloudland Farm FIREWOOD at OPS – Free Delivery to Stow and abutting towns;
Heated and 'T' Hangar Space available NOW – call OPS for details.
Office Space Opening up in December – call OPS to join our 'Merry Band'.
~~~
*The 'BEST FUEL PRICE' may change during the month when a new fuel shipment starts flowing.
~~~
Catch the 'Minute Man Spirit' at one of our events this month.  No cure is known!
~~~
Boosting the

ECONOMY
                 Serving the

COMMUNITY
                                 Nurturing the

ENVIRONMENT

since 1969!
NOTAMNov 3rd, 20130 comments