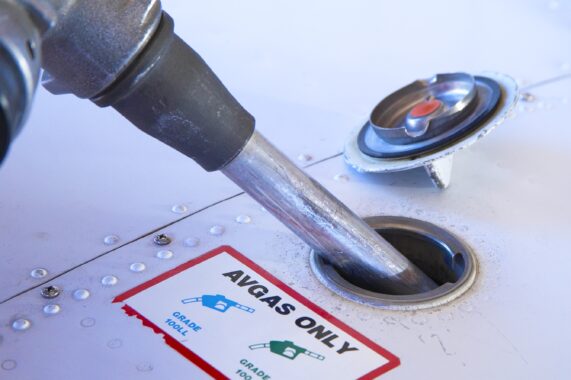 BEST FUEL PRICE
$3.79
Our 100LL prices are adjusted with each shipment as we strive to give you the lowest price in New England!
This is just one way we support general aviation in New England!
FUEL PRICES as of September 1st
Credit Card: per gallon – $4.19
Cash or check: 10 cents off – $4.09
$500 Prepayment: 20 cents off – $3.99
$2,500 Prepayment: 30 cents off – $3.89
$5,000 Prepayment: 40 cents off – $3.79
Pump your own 24/7 with a prepaid account or between 9 & 4 daily for credit card, cash or check sales.
We strictly follow CDC guidelines to keep everyone safe.
______________________________________________________________________________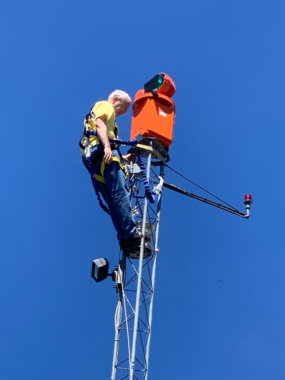 NEWS FROM THE RAMP
Thank you to MassDOT-Aeronautics Division. The installation of our new rotating beacon is now complete! The new beacon replaces our worn out, 40 year old unit and was 100% funded by the state! Thank you also to all who support us at the state level, including Kate Hogan, Jamie Eldridge, Dan Sena and the Aeronautics' dedicated staff.

Many interested pilots and airport management gathered as the first day darkened into night to see the new beacon perform. WOW! It is beautiful to see from the air from 20 miles out, as intended by FAA design to guide pilots to safety at night. BUT WOW! It also spills light downward towards our neighbor's homes. Thank goodness there are now leaves on the trees, blocking what we expect would have been unwanted light.

Our old beacon started life out that way too, but baffles were designed locally and installed which totally eliminated that pesky, downward scattering. Our grateful thanks go to Kerry Lynn, Kim Peck, Charlotte Richardson, Paul Young and others who are spearheading a project to design, build and install new baffles on the new beacon to once again, completely eliminate downward scattering of the light. Our pledge is to have this baffling project completed before the leaves fall.

This project most definitely has been a team effort and illustrates the very best of our community, volunteering to assure the airport remains a good neighbor to those sharing our Stow & Boxborough environs! Bravo!
Due to the pandemic, fuel sales were down 50% in March and April, but have seriously bounced back since then. We had all-time record sales in May, while June was our second busiest month ever! Pilots clearly love our low prices and friendly service and we love them, too!
Meanwhile, 'Fly Away Snacks', available through our Ops office, have been well received while the Café has been closed due to Covid-19.
____________________________________________________________________________
John R. Erikson
11/13/1940 – 8/14/2020
We are saddened to report the recent passing of John Erikson, who was co-founder of Erikson Airfield and co-owner of Erikson Grain Mill in Acton. In 1963, John and two of his friends, Bernie Joyce and Red Sweeney, convinced John's father Henry to let them make some modest improvements to his cow pasture off Boxboro Road in Stow. A few months later the cow pasture became known as Erikson Field and offered area pilots a 1700' turf runway.

In 1966, Paul and Peg McPherson purchased the field, closed it and invested three years of family toil to create Minute Man Air Field. When it re-opened in 1969 it offered area pilots a 2000' paved, lighted runway, parallel taxiway, concrete tie-down pads, avgas sales and a coffee shop, known as 'Peg's Place'. The rest is history…
____________________________________________________________________________
Please contact the ops office at 978-897-3933 or [email protected] for information on T-Hangar and Tie Down rentals. We are always looking for new community members. Come join us!
____________________________________________________________________________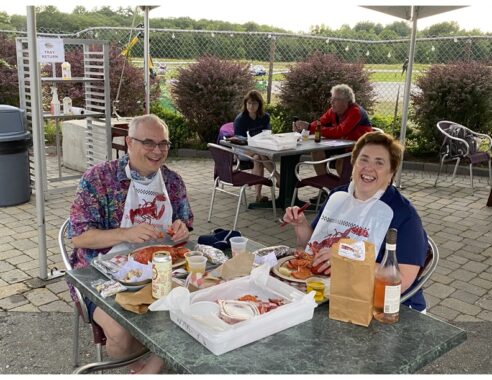 NANCY'S AIR FIELD CAFÉ EVENTS
Last month's Lobsterfest was a great success! Don't miss out on Nancy's two final events of the season:

Sunday, October 4 – Locavore Dinner!
Saturday, October 31 – Spooky Fun!
Make a note in your diary and check Nancy's Facebook page for details!

CAFE HOURS OF OPERATION

BRUNCH/LUNCH: Saturday & Sunday 9:00 – 2:00 pm
Order from the takeout window and enjoy under a tent!

TAKEOUT DINNER: Friday & Saturday 5:00 – 7:30 pm
Order online and pickup curbside ~ enjoy at home or
under a tent at the air field.

Click here for menus and links to order online!

The Air Field operations office is open Monday – Friday from 9-4 and offers
'Café Light Snacks' and cold drinks for sale.
____________________________________________________________________________
Boosting the ECONOMY – Serving the COMMUNITY – Nurturing the ENVIRONMENT SINCE 1969!
Community Fuel Price News NOTAMJul 7th, 20200 comments