Pilots are requested as a matter of courtesy to Minute Man's residential neighbors to use the quietest possible safe operating practices. See our Noise Abatement Procedures.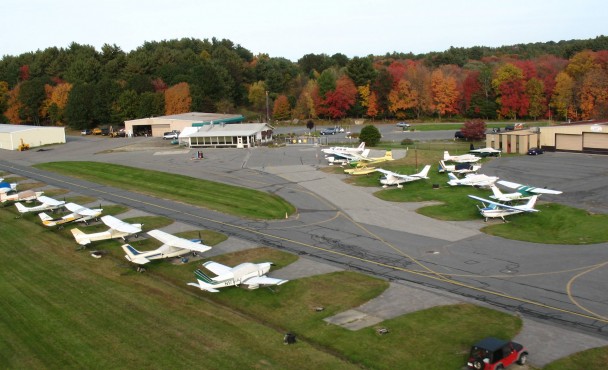 Minute Man Air Field (6B6) is a friendly, service-oriented field that caters to all types of fliers. Our fuel prices are consistently the lowest in the Northeast. The flying culture at Minute Man is rich with frequently organized fly-outs, an active EAA Chapter, an annual open house, and a good old-fashioned "small airport" community feeling.
Airfield Benefits
24×7 Lighted, instrument runway (3/21)
VFR crosswind runway (12/30)
3 Non-Precision instrument approaches
Low 100LL fuel prices
Pilot weather
An award-winning restaurant on the field
Fast field-wide plowing
T-hangars
Heated hangar space
Rental cars
Free transportation to local hotels
Free transportation to local train station
Tie downs
Aircraft preheating
Come try us out and see why we've been the number one choice in the area since 1969!